BEACH HOTEL SWAKOPMUND
We are looking forward to welcome you ...

The ideal location of Beach Hotel Swakopmund, just 50 m from the Atlantic Ocean and within walking distance to the centre of Swakopmund, makes Beach Hotel Swakopmund exceptional.
With a Sundowner bar on the fourth floor, a roof terrace with amazing views, a restaurant, fitness room and massage service, Beach Hotel Swakopmund offers guests a unique experience.
LUXURY APARTMENT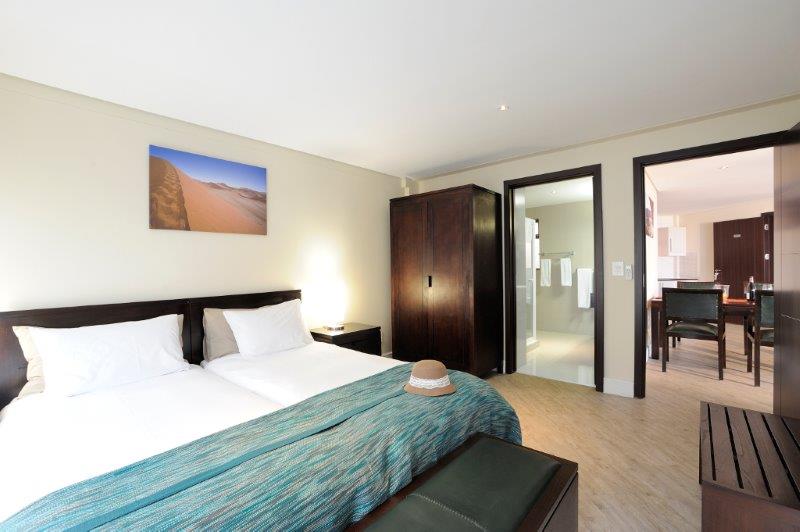 Room features: 
One living room with an open plan kitchen
Large corner balcony with sea view
Separate bedroom with en-suite bathroom
Heating- / Air Conditioning in bedroom
Fridge with ice box  (mini bar stocked)
Microwave
Wardrobe with room safe
Small Tea-/Coffee Bar
TV with 16 channels & USB connection
Free Internet (Wireless LAN)
Telephone (for internal & external use)
Room service
COMFORT APARTMENT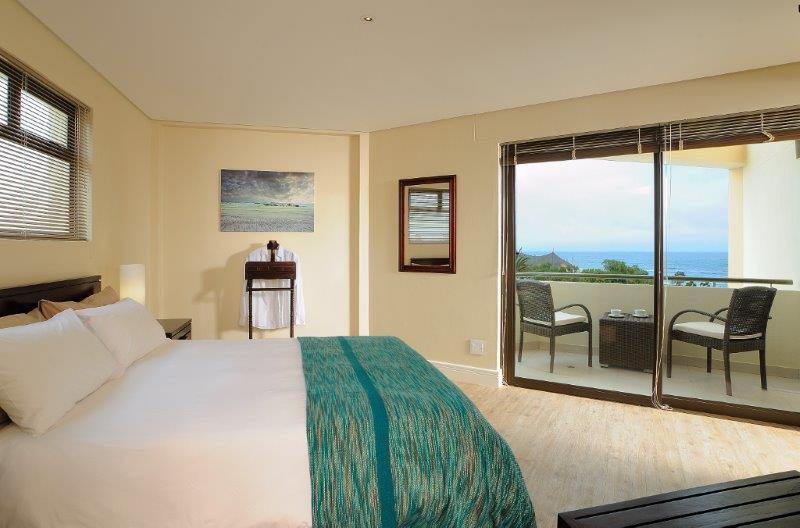 Room features: 
One living room with an open plan kitchen
Balcony
2 separate bedrooms each with balcony & bathroom
Heating- / Air Conditioning in bedroom
Fridge with ice box  (mini bar stocked)
Microwave
Two Wardrobes with room safe
Small Tea-/Coffee Bar
TV with 16 channels & USB connection
Free Internet (Wireless LAN)
Telephone (for internal & external use)
Room service
COMFORT DOUBLE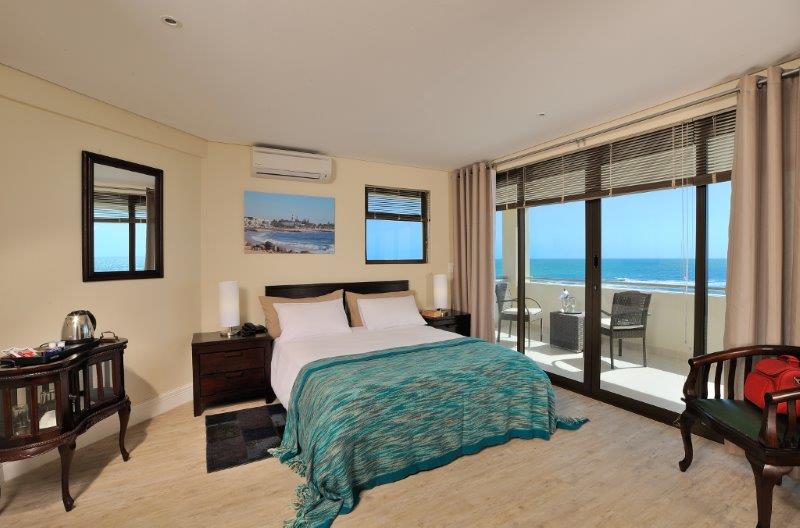 Room features: 
Double bed (Queen)
Balcony, sea views
En-suite bathroom
Heating- / Air Conditioning
Mini Bar (stocked)
Wardrobe with room safe
Small Tea-/Coffee Bar
TV with 16 channels & USB connection
Free Internet (Wireless LAN)
Telephone (for internal & external use)
Room service (charged extra)
COMFORT ROOM TWIN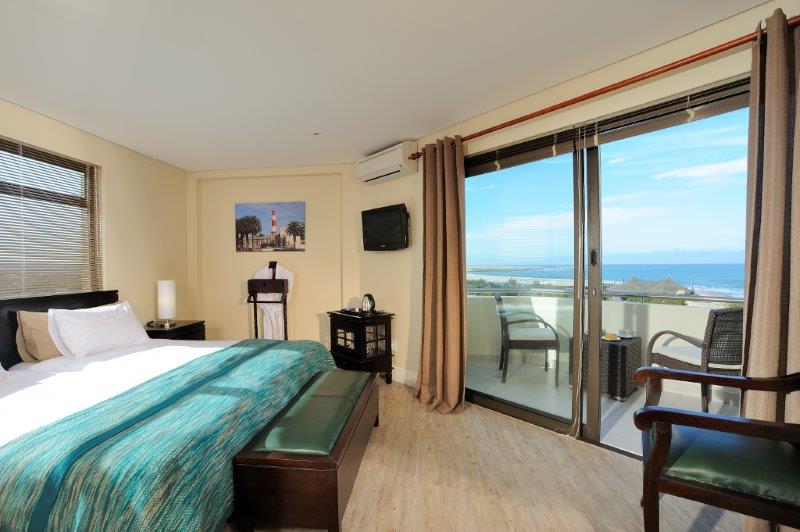 Room features: 
2 single beds standing together
Balcony, sea views
En-suite bathroom
Heating- / Air Conditioning
Mini Bar (stocked)
Wardrobe with room safe
Small Tea-/Coffee Bar
TV with 16 channels & USB connection
Free Internet (Wireless LAN)
Telephone (for internal & external use)
Room service (charged extra)
STANDARD ROOM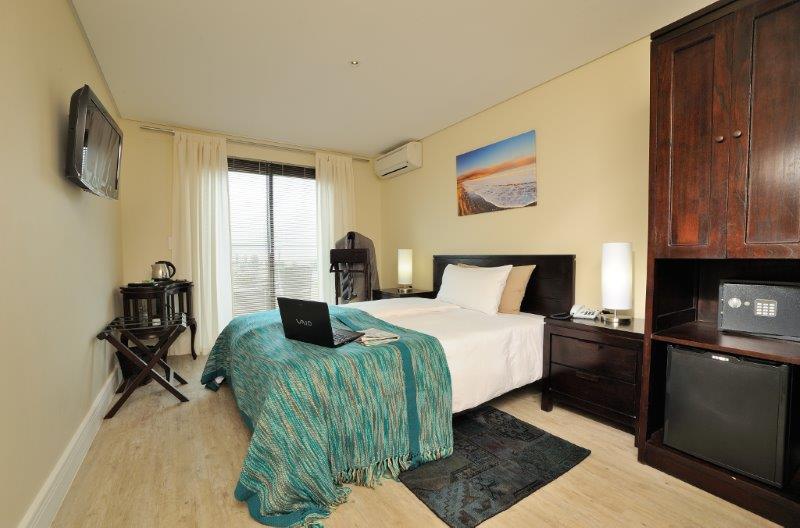 Room features: 
Economic
En-suite bathroom
Common balcony, no sea view
Heating- / Air Conditioning
Mini Bar (stocked)
Wardrobe with room safe
Small Tea-/Coffee Bar
TV with 16 channels & USB connection
Free Internet (Wireless LAN)
Telephone (for internal & external use)
Room service (charged extra)
FAMILY ROOM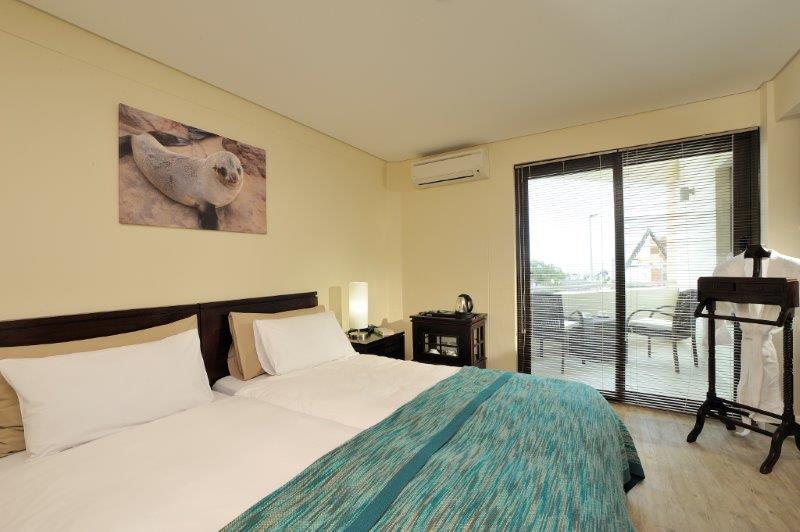 Room features: 
En-suite bathroom
Balcony with limited sea views
Heating- / Air Conditioning
Mini Bar (stocked)
Wardrobe with room safe
Small Tea-/Coffee Bar
TV with 16 channels & USB connection
Free Internet (Wireless LAN)
Telephone (for internal & external use)
Room service (charged extra)
FAMILY COMBO
Room features: 
Living room with open plan kitchen
1 seperate room with en-suite bathroom
2 inter-leading rooms with bathroom
Corner Balcony with sea view
Heating- / Air Conditioning
Mini Bar (stocked)
Wardrobe with room safe
Small Tea-/Coffee Bar
TV with 16 channels & USB connection
Free Internet (Wireless LAN)
Telephone (for internal & external use)
Room service (charged extra)
AMENITIES
Located only 50m from the Atlantic Ocean and within walking distance to the city centre
24 hour reception
All rooms with balcony
Comfort Rooms and Luxury Apartments with sea view
Free and safe parking at the hotel
Inhouse a la carte restaurant
Relaxing lounge with sundowner bar
Roof terrace with swimming pool and a amazing 360° view
Stocked Minibar
Cellar Gym
Inhouse Massage
Variety of 5 room categories including stylish rooms, apartments and family rooms